Getting rental equipment to you any where, any time!
That's the mark of Tiger!
24 Hours / 7 Days a Week / 365 Days a Year - Dispatch: 1-888-866-0047 or 409-832-9336
About Tiger Rentals

Tiger Rentals is a leading international provider of offshore oilfield equipment rental services (Tiger Offshore Rentals), onshore equipment rental services to the E&P, midstream, petrochemical, and industrial sectors (Tiger Industrial), energy-related safety equipment rental and services (Tiger Safety), and cleaning and environmental services (Tiger PMI).  For more information, visit www.TigerRentals.com.
Rental Equipment & Services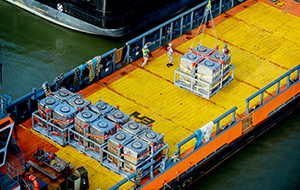 Tiger Offshore provides specialty transport tanks and logistics equipment rental to the offshore oil and gas market. Our equipment is used to safely transport, store and process drilling fluids, liquids, waste, tools, refrigerated goods, dry goods, and more. Our fleet includes cargo carrying units, baskets, boxes, containers, tanks and vessels. We also offer slings & rigging, mixing units, mud tank packages, flooring, rotating equipment, and waste services.  Tiger provides a full array of equipment and services solutions to customers in North America, South America, Africa, the Mediterranean, and the Middle East.  For more information, visit www.TigerOffshoreRentals.com.
Tiger Industrial is a leading provider of rental equipment and services to the upstream, midstream, and downstream energy, chemical, and processing sectors. We have multiple locations in the US that offer a full range of high-quality equipment for pumping, cleaning, shelter, flooring, and power generation.  Our fleet includes blast resistant buildings, heavy duty pumps, portable generators, pressure washers, lighting, and ECOmatTM flooring solutions.  For more information, visit www.TigerIndustrialRentals.com.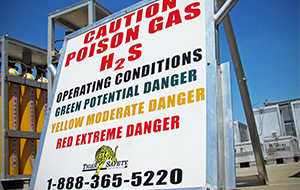 Tiger Safety offers the domestic and international oil and gas industry a full array of safety equipment and services. Our company is backed by years of safety industry knowledge and experience.  Equipment and services offered include H2S safety, confined space and rescue, well testing equipment, cameras and communication, personal protective equipment, lighting equipment, safety trailers, and rotating equipment.  For more information, visit www.TigerSafetyRentals.com.
Cleaning and Environmental Services
PMI provides cleaning and environmental services to the onshore and offshore oil and gas market.  PMI is one of the safest, most reliable, and most time efficient solutions for its customers' vessel and rig cleaning needs.  In addition, PMI offers remediation and restoration activities for onshore drilling and completions sites.  For more information, visit www.pmi.net.
Tiger Rentals Video
Tiger Rentals Marketing Materials